Billing & Payments
eZnet CRM offers affordable pay-as-you-go pricing structure for all packages. Purchase any package and receive a 30-day free trial with no credit card required or contracts required. All packages include the option to purchase additional space: whenever you need. When you need to update your edition, change credit card details, and manage your account you may do so anytime. We accept payment via Visa, MasterCard, American Express and PayPal. We also accept payment via bank transfer. For further details, please contact us at info@eznetcrm.com.
Standard
The Standard account is a basic account equipped with Lead, Opportunity, Document and Users modules only. Provides an easy way to store leads and launch campaigns with 5GB of free available space.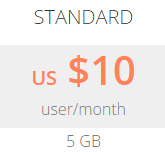 Professional
The mid-level Professional account provides the most cost-effective plan, it includes the features of the Standard but introduces Inventory Management and Customer Service and Document storage. Most modules are available with the exception of Campaign and Email Capabilities. This detailed package enables you to up-sell to a lead without limitations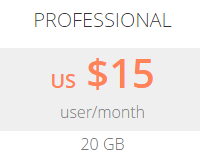 Enterprise
The fully equipped premium Enterprise account provides complete access to all the tools eZnet CRM has to offer. All modules are available for use and you are given 1TB of space which is the most space given by any CRM provider, which maximizes your sales and marketing efforts.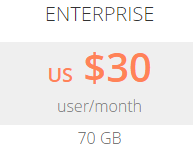 Whichever option you choose eZnet CRM offers the most flexible and comprehensive options for you and your business.
Upgrading
There are two methods available to upgrade your account.
Inside CRM: To upgrade your account in the CRM, simply go to the top-right section of your CRM screen.
Select Upgrade and you will be taken to the eZnet CRM website where you will proceed to Menu item Pricing & Signup.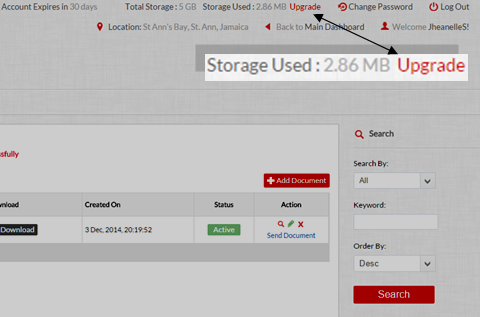 On Website: When you have successfully logged in to the eZnet CRM website, go to the Pricing & Signupmenu, you will then notice the option to upgrade your account.
Your new upgraded price will be based on the amount of users, additional space, space unit and plan duration.
---
* To know more about how eZnet CRM works, SIGN UP FOR FREE.